Environmental Justice
A healthy environment is a universal right. Notwithstanding the widespread notion that the environmental crisis is global and generalized, and that its destructive effects threaten us all, in practice environmental impacts are not at all democratic. Pollution and risks caused by oil, mining and agribusiness, as well as other industries, never affect society in a uniform manner. Today's development model, based on assumptions of unlimited growth and making intense use of natural resources, is only viable when its impacts are distributed unequally and born mainly by historically vulnerable groups.
Blacks, indigenous peoples, the poor and workers have fewer public, financial and information resources to defend themselves. When major development projects, for that very reason, invade their territories, these groups' health and living conditions are endangered. This situation affects not only rural but also urban areas, where favelas are also targeted by real estate speculation.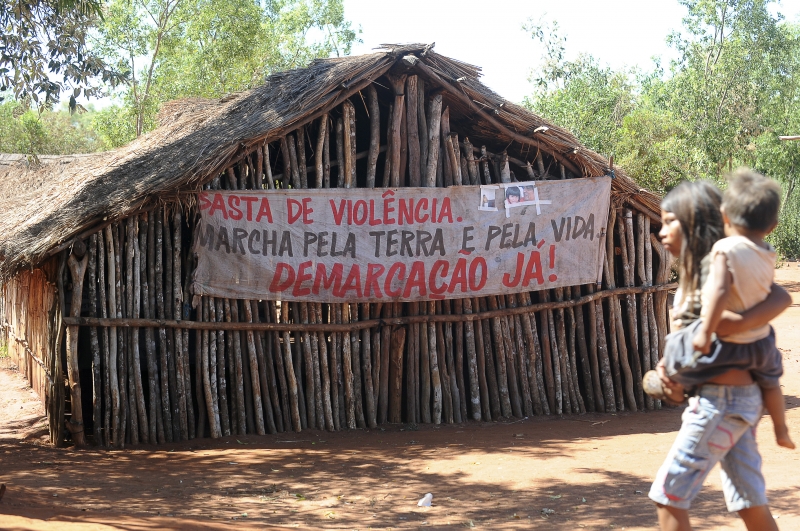 In this context, demands for environmental justice presented by social organizations and movements defend equitable treatment – that no racial, ethnic or social grouping have to bear a disproportionate share of negative environmental consequences of any building, policy or project – and significant involvement in all stages of decision making on access to and the use made of natural resources.
FASE carries out educational activities, produces knowledge and helps lobby for public policies that shed more light on these issues, to defend this cause entitled "Promotion of Environmental Justice and Defense of the Commons and Territorial Rights." This work helps to assure the rights of communities facing environmental injustice and processes of commodification of nature. It also posits that environmental resources are collective goods for the present and the future, whose appropriation and management must be subject to public debate and social control.
In addition to denouncing what's wrong, FASE works to strengthen alternatives that open the way to other kinds of development, such as agroecology and others promoted by women's groups. It also coordinates strategies involving civil society, networks and fora such as the Brazilian Environmental Justice Network (RNJA), the Brazilian Network for the Integration of Peoples (Rebrip), the Climate Change and Social Justice Forum (FMCJS), the Committee to Defend Territories from Mining and the Belém Letter Group (GCB).