Food Sovereignty
Food is vital for the reproduction of life, and is a human right. Significant social transformations have been imposed, however, as major pharmaceutical, chemical and other corporations have gained weight in deciding how the world will be fed. In agriculture, large-scale monoculture concentrates landholding, unbalances nature and reduces the diversity of available food. Fresh food today is also highly contaminated by pesticides and transgenic plants. The expansion of global trading corporations and supermarket chains also gives them greater power over the whole chain of food production, processing, distribution and consumption.
Brazil has seen improvements in poverty rates, but even with the reduction of malnutrition, although it is still present in certain sectors, there are more and more people who are overweight, obese and with diabetes and cardiovascular diseases. People are consuming more over-processed industrialized food products and less fruit and vegetables. Traditional, often more healthy, food habits are being lost.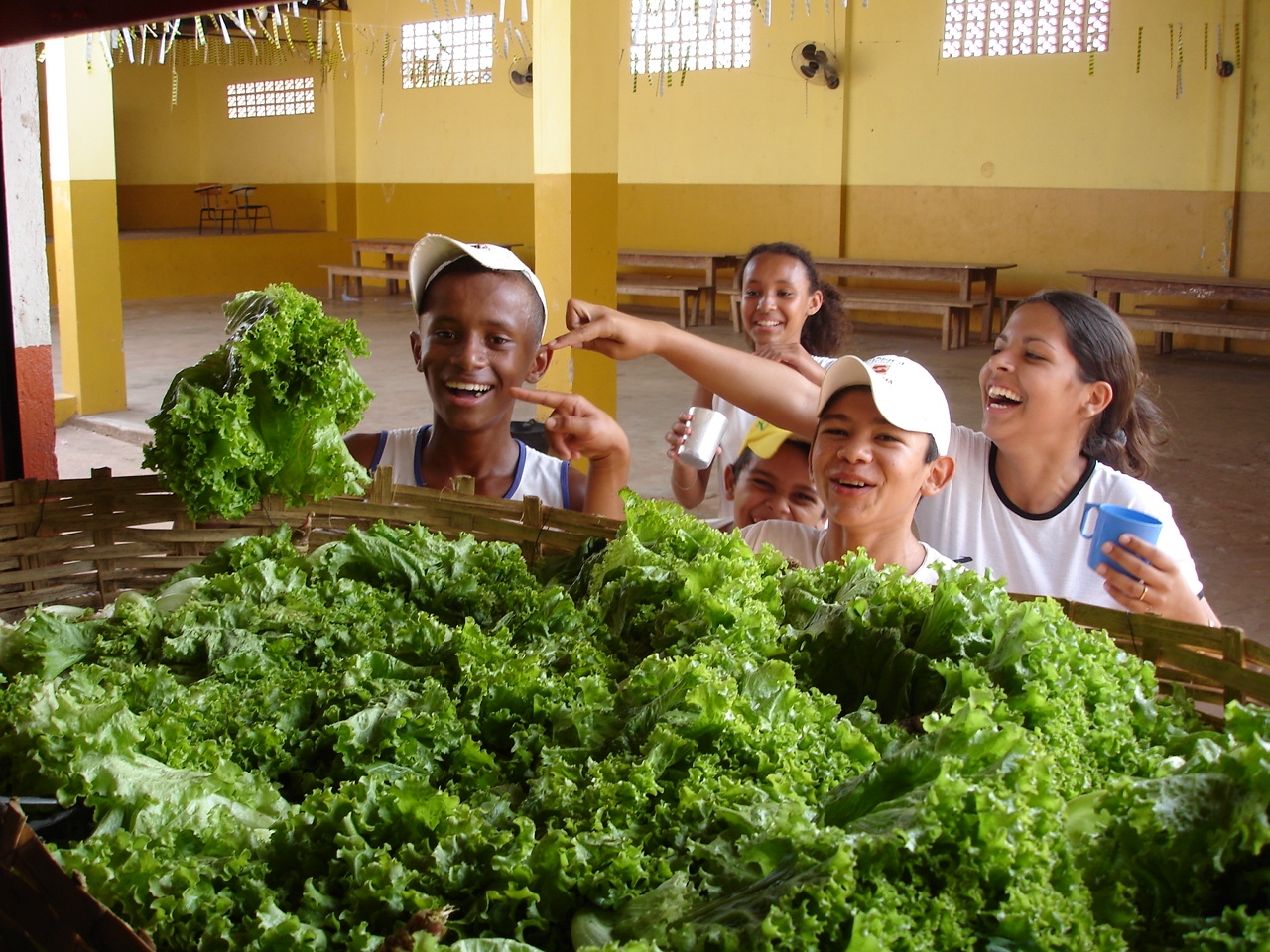 The food system is in crisis, as the nature of food production, ecosystems, food quality and distribution are all changing and food sovereignty is under threat. In response, FASE promotes the cause of "Promotion of Food and Nutritional Sovereignty and Security with Agroecology" and opposes the kind of agriculture – agribusiness – that degrades the environment, concentrates landholding, promotes violence in the countryside, expels peasants to swell the cities and makes intensive use of poisons and transgenic crops.
Wherever FASE works – in institutions, on public-policy councils or in its field work in different regions with family farmers, quilombolas, agroextractivists and their organizations – it always links food issues to the struggle for Land Reform and the assurance of territorial rights, the promotion of agroecology, the value of traditional knowledge, the defense of women's rights and the pursuit of environmental justice. It also seeks to broaden awareness on food conditions in the cities.
To enhance dialog between civil society and public authorities, FASE plays an active role on the National Food and Nutritional Security Council (Consea) as well as on State food-security councils. In the international arena, it tries to influence Brazil's cooperation and investment policies, supporting resistance to the international advances of agribusiness. It also works on networks such as the National Agroecology Alliance (ANA), the Brazilian Forum on Food and Nutritional Sovereignty and Security (FBSSAN), the Permanent Campaign against Pesticides and for Life and the Regional Network for Food and Nutrition Security in the Community of Portuguese Speaking Countries (REDSAN-CPLP).