Women
Although women's and feminist movements have made legal, cultural and political progress, male chauvinism is still not a thing of the past. Patriarchic gender relations remain inequitable, while prevailing economic relations continue to prioritize men's productive labor and to make most of women's labor invisible, above all their reproductive labor, done outside public arenas, when they care for their families and children.
Women have achieved some rights, but the difference between their wages and men's is even greater than that imposed by class, racial or ethnic factors. The elitification of urban public spaces holds back the assurance of rights such as housing, transportation and sanitation. In this context, women bear the brunt of big infrastructure projects and mega-events which mostly prioritize the expansion of private business interests.
Steps towards overcoming violence against women include publicity around a problem traditionally considered to be a private matter and the creation of public policies to care for victims. The challenge remains, however, of overcoming the chauvinistic culture that continues to exercise violence against women in Brazil. For Black women, the situation is further aggravated by various forms of racism.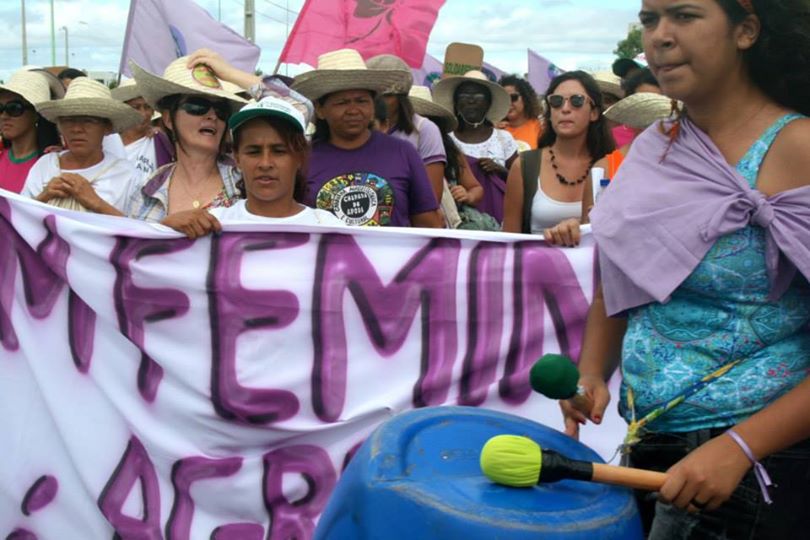 FASE has responded by prioritizing the cause of "Organizing Women as Subjects of Rights," in activities with women who are urban workers, family farmers, quilombolas, fisherfolk and agroextractivists, through stronger women's groups, networks and fora. Examples of this work include the Margaridas Group in the Margarida Alves Settlement (Mato Grosso), the Women's Human Rights Defense Network in the Forest Zone (REDHUMA, Pernambuco) and the Pará Amazon Women's Forum (FMAP). On a national scale, FASE also takes part in the World March of Women (MMM) and the Brazilian Women's Association (AMB).
Political awareness-building and the creation of economic autonomy for women are constants in this work, as means to oppose various forms of discrimination. This area of work integrates local, regional and national activities and helps strengthen their identity as workers, recognizing that gaining respect for rights depends on self-organization.
Women who play key roles on family and agroextractive farms are victimized by the advance of agribusiness. In response, FASE also carries out campaigns and does educational work to denounce the harm done by monocultures and the use of poisons and transgenic crops to human health and the environment. It promotes the adoption of agroecology techniques, which diversify crops for balanced, healthy food while respecting nature and local cultures and the autonomy of women.