Artigos
06/09/2017Editorial
Rio de Janeiro is not at war!
The more we speak of war, the farther we get from solutions that can put an end to the killing that demeans life in our cities
---
We live in challenging times, times that demand close attention by civil society, social movements, organizations and collectives to understand the appalling growth of rights violations, always against people in the most vulnerable territories and situations. What stands out most is urban violence, now one of Rio de Janeiro's main problems. New public-safety initiatives keep being pushed on cities and their inhabitants, always claiming to target organized crime and drug traffic.
They marched them out in the 1990s, for example, during the "days of slaughter," and again after the turn of the century, with Police Pacification Units (UPPs) to "recover territories" overrun by drug traffic. That initiative was just another campaign of violent confrontations that bit the dust, with no positive results.
The past month's offensives have been fertile ground for increasingly anti-democratic practices. There are close links between the state's financial crisis, precarious basic public services, a growing feeling of insecurity and the public legitimization of gigantic investments in militarization. Amid great political and financial instability, with the cost of living, freight robberies, hold-ups, homeless on the street, peddlers, precarious public services and attacks on the rights of the poor all on the rise, authorities resort time and again to the use of military force, with practices and equipment provided directly by the armed forces, to placate society's anxieties, fears and troubles.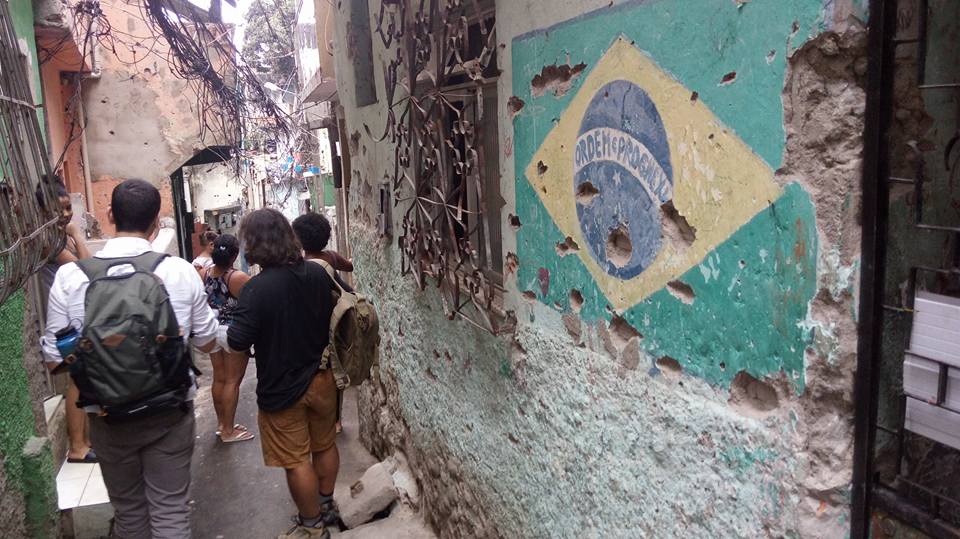 The clearest demonstration of that outlook was the virtual genocide by public-safety agents in the Jacarezinho favela in northern Rio de Janeiro from August 11-22, 2017. In a campaign that left seven dead and hundreds of cases of collateral damage, militarized forces used armored helicopters, drones, tear-gas bombs and other offensive equipment and weapons. Officials are authorized to resort to authoritarian covers such as Law and Order Enforcement (GLO) actions, to bring the armed forces and their war tanks into the so-called "war on traffic" in the favelas.
The outcome of such "public safety" initiatives has been gun battles at any time of the day, schools and streets closed, citizens frisked by abusive patrols and the disruption of peoples' lives, as they are unable to move around the city, go to work and live their lives. Residents of Jacarezinho were recently forced to go through all this. Even worse and more frightening is the fact that all these practices are grounded in absurdly conservative ideas, like the impression that Rio de Janeiro is at war. When public officials, the media and many people this invoke cloud of war as the best explanation and approach to dealing with urban violence, lives and deaths gain a social hierarchy.
The corporate media would have us believe that the deaths of 101 police officers are more significant than the deaths of 480 people in police actions in the first semester of 2017. Those numbers do not include the seven murders in Jacarezinho, committed during a mega-operation supposedly targeting the person who killed a civil police officer, but which looked more like mass vengeance against the favela's entire population. Vengeance is the kind of action that immediately turns all favela residents into "hoodlums," "seeds of evil" and "wastable lives."
Legitimizing a state of war makes all kinds of genocidal actions seem natural, justified by a need to deal with individuals responsible for the evil in urban society. The more we talk about war, the less we find solutions that might undo the causes of this life-demeaning slaughter. The modus operandi has thickened and solidified, while our capacity to perceive and denounce its escalation with ever greater weaponry and technology has not been up to the scale of the problem we face.
The day when the Manguinhos, Jacarezinho and nearby neighborhoods were occupied by the National Force, with intense coercion and humiliation against their residents, Ana Paula Oliveira, one of the Manguinhos Mothers, issued a call: "Let us defend peace! You rich folks, defend our lives! Every time you demand peace, our massacre just gets worse!"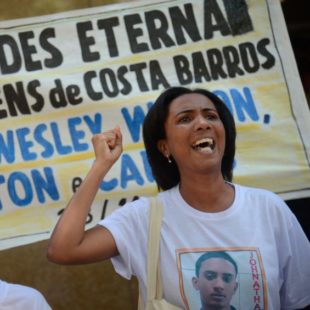 We are fighting for a democratic society that, even before it was ever fully achieved, is now entirely falling apart. The idea that we are in a state of war assumes that those who live in the most precarious territories, where the breakdown of democracy is most acutely felt, are the ones to be dealt with as internal enemies.
Indeed, these are challenging times. Times when the war of ideas also takes center stage, in a struggle between a "license to kill" and resistance for life and for rights. At FASE, we believe the struggle is to support and work with groups out on the front line, as well as to denounce outrages and publicize analyses that can stand up to the kind of conservative rhetoric that legitimizes atrocities. That is why we insist: "We are not at war!" We are facing the most brutal expression of a development model that is repressing the most vulnerable sectors of the population, and against which we will not give in.
[1] In this organization in Manguinhos, as in other favelas¸ the mothers of boys and girls who have been murdered by agents of the state organize and struggle for justice.