FASE Pernambuco
In Pernambuco, FASE's strategy is to monitor public policies aimed at assuring the right to the city, with people's participation. Headquartered in the capital city Recife, it works to materialize a new urban development model that is inclusive, democratic and environmentally sustainable, where gender and ethnic equality – denied by today's urban growth patterns – can actually be achieved.
This regional program, marked by an organic relationship with social movements in Greater Recife and in the State's Forest Zone and Backlands, has strengthened the political sway of social movements and their networks. Precarious housing conditions and the shaky legal footing of people's land tenure are among the most serious problems now faced by FASE Pernambuco.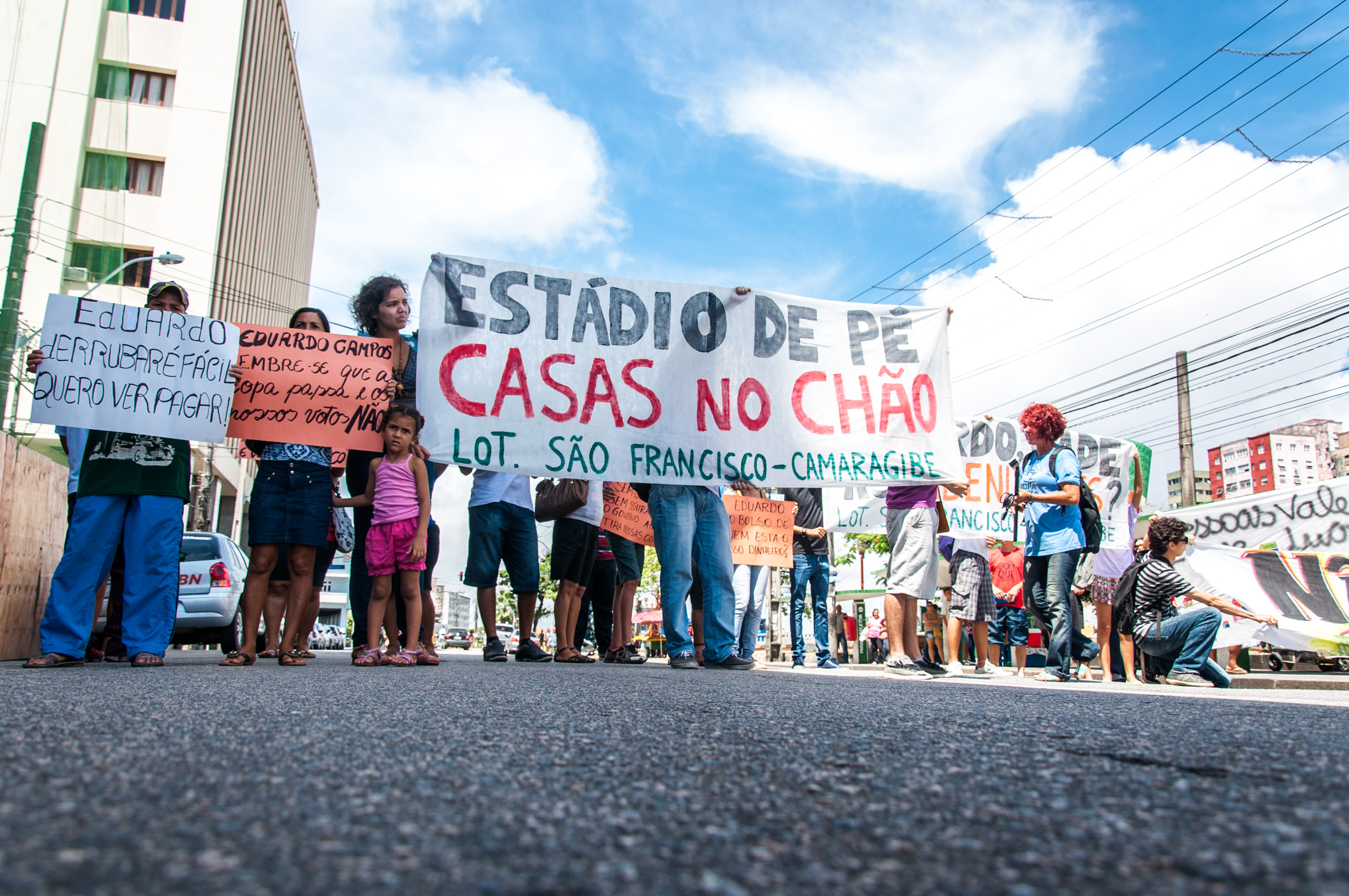 Big public works and building projects, such as the Suape Port and the World Cup, have negative impacts on the poor in cities who already suffer from growing violence and crime rates, especially in the urban peripheries. With the destabilization of living conditions in big cities, more struggles are needed, based on strategies to influence the formulation of State and municipal policies for sanitation, housing and solid waste management.
FASE Pernambuco is working to aid, implement, support and strengthen actions in favor of environmental justice and the enforcement of rights. It also aims to expand public policies to enhance the struggle of youth and women, for example through the generation of jobs and income, combining political education activities with training in social business management.
This regional program gains strength by working with networks, fora and campaigns such as the National and State Urban Reform Fora, the Northeast Urban Reform Forum, the SUAPE Socio-Environmental Forum and the Pernambuco Youth Forum (FOJUPE).