FASE Rio de Janeiro
FASE Rio works in the Greater Rio de Janeiro region to promote the right to the city, including the defense of fair living conditions in democratic and environmentally-sustainable urban spaces. In addition to the capital city, where this program is headquartered, FASE has historically also done important work in the neighboring Fluminense Lowlands (Baixada Fluminense). Today, the impact of the same social-geographic segregation, inequities and violence still prevails.
This metropolis has one of the highest demographic densities in Brazil, with nearly 12 million residents, 75% of the State of Rio's total population. Rio de Janeiro, as evidence of the paradox generated by Brazil's style of social reproduction, is a region where vast amounts of resources circulate but wealth is concentrated in the hands of very few people. FASE's activities seek to build alternatives to this urban development model.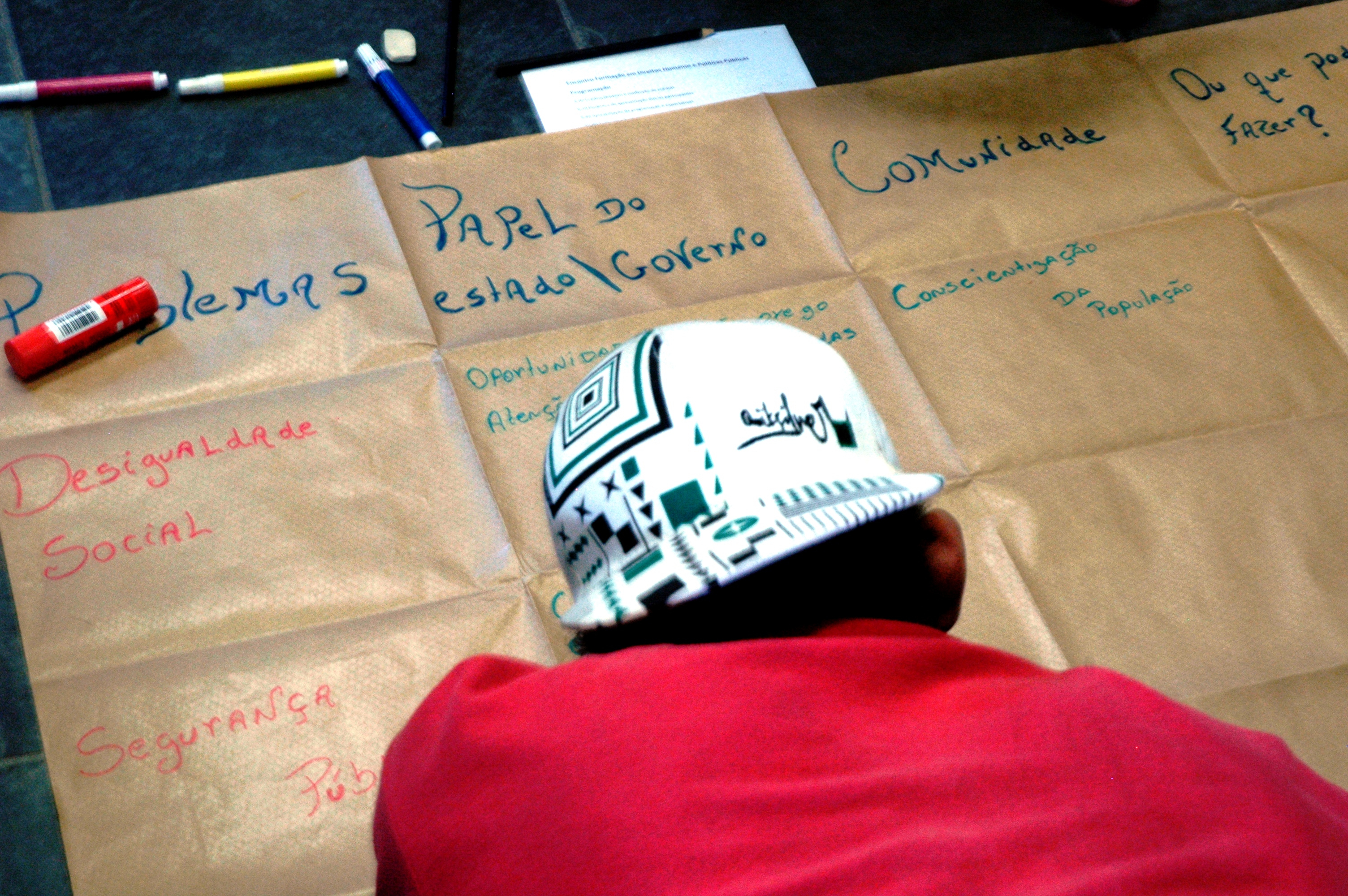 FASE Rio fosters mechanisms for democratic participation in cities, with an ongoing push for the creation and growth of local and regional social organizations that defend and improve public policies for housing, environmental sanitation and water resources. It also promotes the emergence of political activists for youth and for gender equality. It also supports the direct struggles of families resisting evictions caused by the elitification of public spaces.
This regional program also supports mobilizations to assure access to cultural resources and the right to move freely throughout the cities. In addition, it seeks institutional partnerships with universities and social organizations that share common objectives, with constant exchanges and the creation of critical knowledge to strengthen the people's own initiatives. FASE Rio has expanded its influence by participating in bodies such as the Rio World-Cup and Olympics People's Committee, the Community Forum for the Port, the Manguinhos Social Forum, the State Urban Reform Forum and the Rio de Janeiro Youth Forum.