FASE Bahia
Popular education is the main area for the work of FASE Bahia, headquartered in Salvador, with priority activities in the municipalities of Vale do Jiquiriça and Baixo Sul, in the same State. Some of the top challenges facing family farmers in Bahia include access to land and territories, to water, to public policies, to food security and to the creation of marketing channels.
One difficulty is that public authorities are unable to prioritize family farming. Farmers' needs and demands are ignored and their fundamental rights are violated. In this context, FASE Bahia works to strengthen and organize political players in the struggle for the human right to food. The role of this program is to support family farmers and their production organizations with technical assistance.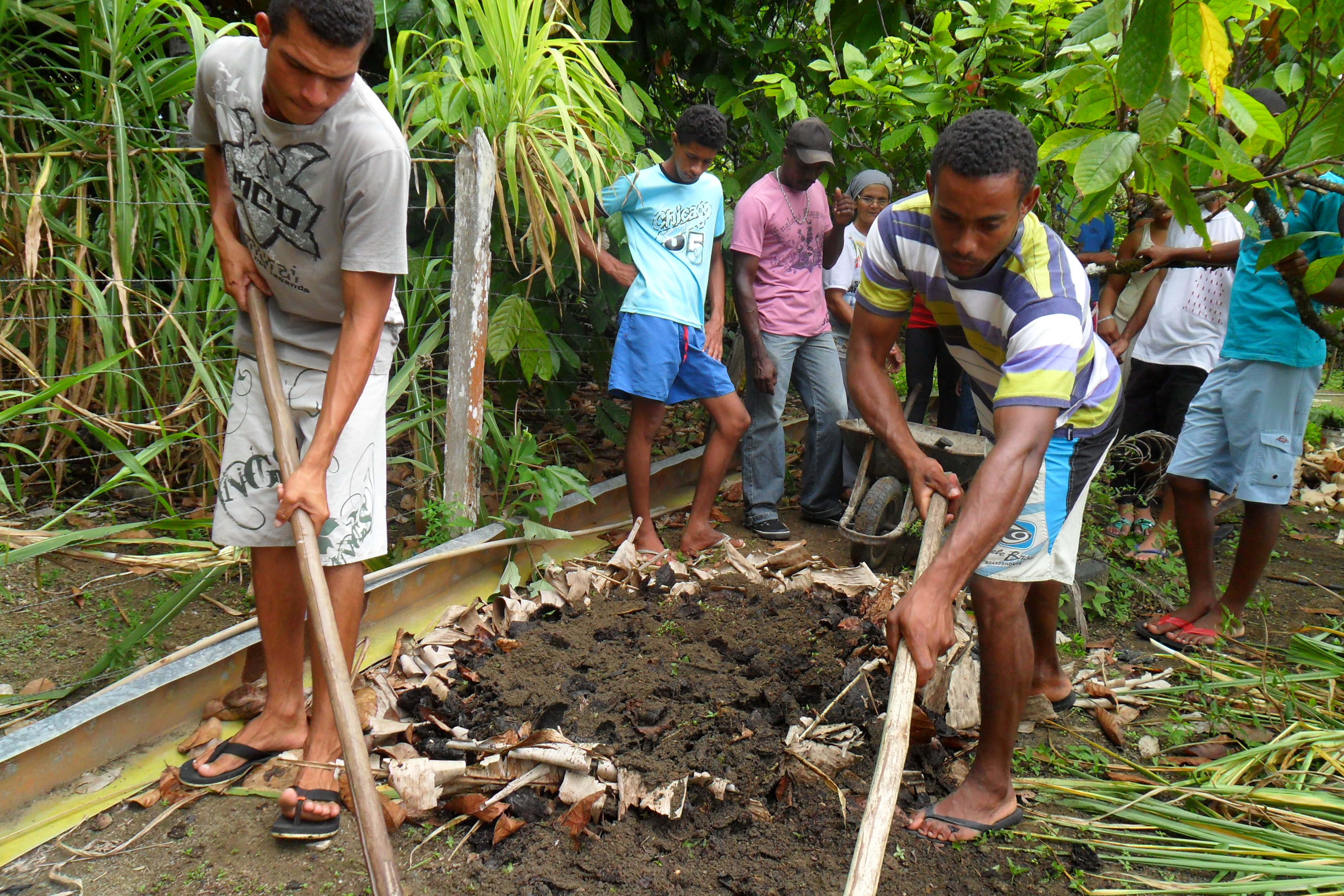 The program promotes the organization of associations and the political education of people's movements to defend and promote their rights. Women and youth are priority sectors for the work done in partnership with associations and unions. FASE Bahia promotes the transition to agroecology, along with concrete initiatives to implement sustainable approaches to development.
It also encourages marketing of food at street fairs and through institutional markets, in addition to initiatives involving agro-ecosystem management as an alternative to large-scale agribusiness, which provokes environmental damage, unemployment and poverty.
Environmental justice and the defense of the commons and territorial rights are upheld by FASE Bahia through its work to help strengthen social control and people's participation in the struggle for alternative forms of development. This means getting more people involved in public-policy debates and monitoring public authorities.
This regional program is strengthened through its presence in regional networks and fora such as the Bahia Public Policy Coalition (APP), the Bahia Agroecology Coalition (AABA) and the Bahia Family Farming Forum (FBAF).